Our regulars
ETF of the Week with Tom Lydon
Tom Lydon is editor and publisher of ETF Trends, a website with daily news and commentary about the fast-changing trends in the exchange traded fund (ETF) industry.
Mr. Lydon is also CEO of Global Trends Investments, an investment advisory firm specializing in the creation of customized portfolios for high-net worth individuals. He has been involved in money management for more than 25 years.
Mr. Lydon serves on the Board of Directors for U.S. Global Investors, Inc. and Guggenheim Investments.
In early 2010, Mr. Lydon helped create the CNBC Model ETF Portfolios.
Mr. Lydon is the author of The ETF Trend Following Playbook, as well as iMoney: Profitable Exchange-Traded Fund Strategies for Every Investor.He is Co-Founder of Virtual Summits, educational virtual events for financial advisors.
---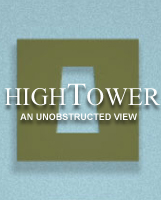 Collective Wisdom with HighTower Advisors
HighTower, a national, independent financial services firm, believes in the diversity of opinion to develop its intellectual capital.
The "Collective Wisdom" segment from HighTower's Global Investment Solutions showcases the range of thinking at the firm, highlighting financial topics that matter most to you.
Listen now to get regular updates from HighTower advisors from around the country.
Confidence in the financial industry is at an all-time low.
By doing what we do best – delivering adept and trustworthy financial advice without the myriad conflicts so common throughout the financial services industry – HighTower is revolutionizing what investors can expect from their financial advisor.
The relationship between the HighTower advisor and the HighTower client is analogous to the one between doctor and patient or lawyer and client.
---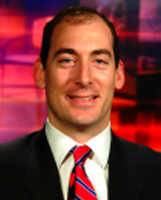 The Danger Zone with David Trainer
David Trainer is a Wall Street veteran and corporate finance expert. He specializes in reversing accounting distortions on the underlying economics of business performance and stock valuation. He is author of Modern Tools for Valuation (Wiley Finance 2010).
As CEO of New Constructs, LLC, Mr. Trainer combines his expertise with proprietary technology to analyze over 3000 stocks, 400 ETFs and 7000 mutual funds. New Constructs sources all financial data directly from the SEC, most notably the Notes to the Financial Statements, for all U.S. companies.
New Constructs footnote analysis of 3000 stocks drives unrivalled quality-of-earnings and valuation research. See how insights from the footnotes drove many of the top picks from 2011.
The firm's stock rating and ETF & mutual fund rating methodologies are 100% transparent.
All ratings and all ETF and mutual fund reports are freely available on our stock screener, ETF screener and mutual fund screener.
Mr. Trainer has made frequent appearances in TV and print to share his insights on the Most Attractive and Most Dangerous Stocks in the market as well as cutting–edge research on ETFs and mutual funds. You can find his most recent recommendations here.
His stock-picking success has been well-documented since 2005, including features on CNBC, in Institutional Investor Magazine and in Barron's.
Mr. Trainer is also Managing Partner of Novo Capital Management, LLC, an adviser to a hedge fund that licenses New Constructs' uniquely granular data to implement proprietary trading strategies.
Tickers Discussed: