Welcome to Money Life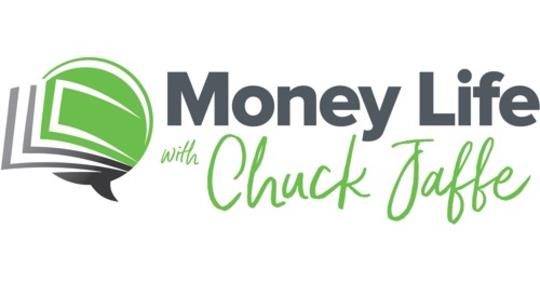 Money Life is a daily financial talk show focusing on
INVESTING, HANDLING,
MANAGING, PLANNING FOR
AND PROTECTING YOUR MONEY.
LIVE THE MONEY LIFE!
---
Monday, Sep 27, 2021

Mervin Jebaraj

director of the Center for Business and Economic Research at the Sam M. Walton College of Business at the University of Arkansas

The Survey Said

Monday, Sep 27, 2021

Bryce Doty

senior portfolio manager, Sit Investment Associates

The Big Interview

Monday, Sep 27, 2021

Nancy Tengler

chief investment strategist, Laffer Tengler Wealth Management

Money Life Market Call

Friday, Sep 24, 2021

Erik Herzfeld

president, Thomas J. Herzfeld Advisors

The NAVigator

Friday, Sep 24, 2021

Sneha Jose

director of behavioral finance, Stifel

The Big Interview
Wednesday, Sep 22, 2021

Francisco Bido

senior vice president/senior portfolio manager, F/m Acceleration

Tickers Discussed: CPB, SQ, PTON, CMG; during "Quick & Dirty:" AMGN, MU, INTC, AMD, ADBE, BA, T

Tuesday, Sep 21, 2021

Jack Murphy

chief investment officer, Easterly Investment Partners

Tickers Discussed: MRK, ETN, GE; during "Quick & Dirty:" DD, T, LMT, BA, CPB

Friday, Sep 17, 2021

Steve Seedhouse

managing director, biotechnology equity research, Raymond James

Tickers Discussed: APLS, CPXI, NGM, CRSP, NTLA
---
You need a process – not luck – to find the right financial adviser
Wednesday, Sep 22, 2021
Linda and her husband Stan heard me as a guest on a podcast recently. They are retirees, living near Daytona Beach, Fla., unsure of "just what course to take with our monies." Linda thought I sounded like "just what we are hoping to find, someone who speaks our language, who is honest, who can help us come up with a plan for how to make our money work and last, and maybe even help us figure out how to handle our estate." With that in mind, she hunted me down and called, hoping she could hire me to be the family's financial adviser. She was, of course, wrong about me. Not about the honesty or speaking the language part, but about...
Click the header above that says "CHUCK'S COLUMN" to see the entire column
Sorry!
There is nothing to show you...