Welcome to Money Life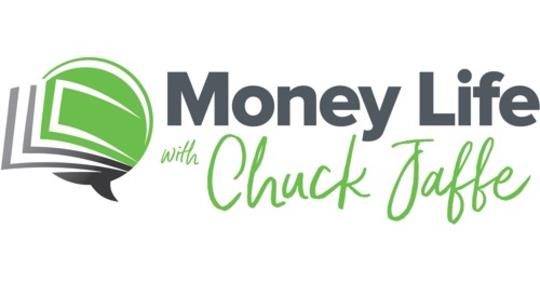 Money Life is a daily financial talk show focusing on
INVESTING, HANDLING,
MANAGING, PLANNING FOR
AND PROTECTING YOUR MONEY.
LIVE THE MONEY LIFE!
---
Wednesday, Nov 25, 2020

Mark Hines

managing director, Left Brain Investment Research

Left Brain Thinking

Wednesday, Nov 25, 2020

Lauren Kaminsky

president, EZ Pawn Corp.

The Big Interview

Wednesday, Nov 25, 2020

George Young

co-manager, Villere Balanced (VILLX) and Villere Equity (VLEQX)

Money Life Market Call
Thursday, Nov 19, 2020

David Brady

president, Brady Investment Counsel

Tickers Discussed: UBER, TPR, CLR; during "Hold It or Fold It:" X, NUE, BAND, GLBS, GSK, MRK, MMC

Wednesday, Nov 18, 2020

Freddy Garcia

vice president for investments, Left Brain Wealth Management

Tickers Discussed: CRWD, FTNT, PFPT

Monday, Nov 16, 2020

Ed Shill

chief investment officer, QCI Asset Management

Tickers Discussed: BKNG, PTON, ZTNO, LUV, BA, SBUX; during "Hold It or Fold It:" VZ, GLW, QCOM, SLB, COLD
---
More on giving stock as a gift for the holidays
Wednesday, Nov 18, 2020
Last week, in describing gifts of stock as "the ultimate 2020 holiday gift," I acted as if shares are a kind of one-size-fits-all item. Yes, you pick individual companies, but that's not much different from selecting the color on a more conventional gift. But the questions I got prove that giving stocks for the holidays isn't so cu-and-dried. Here are answers to stock-gift and children-and-money questions sent in by readers. Question from Margaret in Daytona Beach, Fla.: "How do I know what stocks to buy?" Answer: If they're old enough, talk to the children and get an idea of what they're into. Otherwise, buy things they...
Click the header above that says "CHUCK'S COLUMN" to see the entire column
Sorry!
There is nothing to show you...