Welcome to Money Life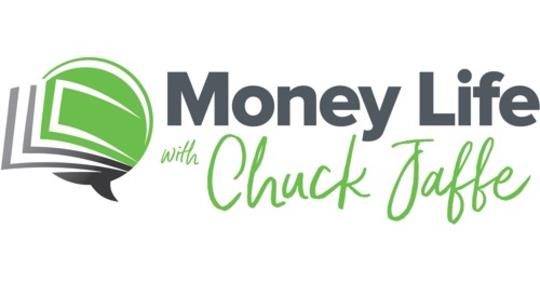 Money Life is a daily financial talk show focusing on
INVESTING, HANDLING,
MANAGING, PLANNING FOR
AND PROTECTING YOUR MONEY.
LIVE THE MONEY LIFE!
---
Monday, Aug 19, 2019

Ted Rossman

industry analyst, CreditCards.com

The Survey Said

Monday, Aug 19, 2019

Brandon Nelson

senior portfolio manager, Calamos Funds

The Big Interview

Monday, Aug 19, 2019

Sam McBride

investment analyst, New Constructs

The Danger Zone
Wednesday, Aug 14, 2019

Dan Brady

equity analyst, TrendRating.com

Tickers Discussed: CMG, YUM, IDXX, ZTS, DHR, KMI; during "Hold It or Fold It:" MNR, O, HOG, RACE, AES, ADBE, AWK

Thursday, Aug 01, 2019

George Putnam III

publisher, The Turnaround Letter

Tickers Discussed: RDS.A, BP, XOM, CVX, KHC, BAC, TAP, BUD; during "Hold It or Fold It:" BX, MDRX, WY, F, SIG

Wednesday, Jul 31, 2019

Mark Yusko

chief investment officer, Morgan Creek Asset Management

Tickers Discussed: MCHI, KWEB, FXI; during "Hold It or Fold It:" XES, EMLP, ZMLP, MLPJ, FBT, VFMO, HDGE, ASHX
---
The latest pricing glitch spooked Vanguard shareholders
Sunday, Aug 18, 2019
   Rich in Orchard Beach, Md., likes to check in on his investment portfolio most nights after dinner. It's a quick look-see to make sure everything is fine, as expected, all right.    It was not any of those things when he checked in on Monday, August 12.    His shares of Vanguard Wellesley were down 56 percent for the day, which would be catastrophic for any fund, but completely unheard of for a balanced offering that puts roughly 40 percent of its money into large-cap value stocks and 60 percent into investment-grade bonds.    "I saw it and was 'Holy Moly,'" said Rich, who listens to my "Money Life with Chuck Jaffe"...
Click the header above that says "CHUCK'S COLUMN" to see the entire column
Sorry!
There is nothing to show you...