Welcome to Money Life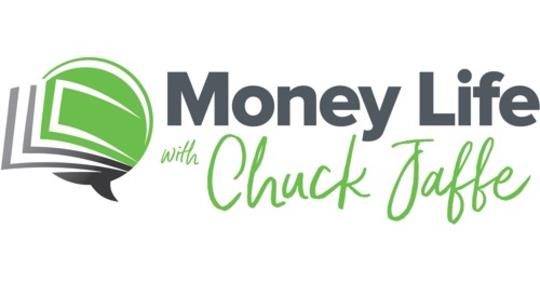 Money Life is a daily financial talk show focusing on
INVESTING, HANDLING,
MANAGING, PLANNING FOR
AND PROTECTING YOUR MONEY.
LIVE THE MONEY LIFE!
---
Tuesday, Jun 06, 2023

Paul Seaton

ging director, Fulcrum Asset Management North America

The Big Interview

Monday, Jun 05, 2023

Jeffrey Ptak

chief ratings officer, Morningstar Inc.

Off The News

Monday, Jun 05, 2023

Howard Yaruss

professor, New York University

The Book Interview

Friday, Jun 02, 2023

Brendan Ahern

chief investment officer, KraneShares

The Big Interview

Friday, Jun 02, 2023

Gene Peroni

founder, Peroni Portfolio Advisors

Talking Technicals
Friday, May 26, 2023

Jerremy Newsome

founder, Real Life Trading

Tickers Discussed: CCL, NVDA, AMD, BA, META

Tuesday, May 09, 2023

Andrew Graham

founder / portfolio manager, Jackson Square Capital

Tickers Discussed: RCI, MRK, ABBV; during 'Quick and Dirty:' HPE, ADBE, CIEN, FTNT, TJX

Thursday, May 04, 2023

Joe Boskovich Sr.

chief investment officer/portfolio manager, Old West Investment Management

Tickers Discussed: CA: AFM, FLMMF, WLDBF; during 'Quick and Dirty:' FCX, GOLD, UPBD, CCS, CCJ
---
These financial pains are the set up for tomorrow's gains
Wednesday, May 25, 2022
Author's note: This column was released in syndication on May 25, 2022. If you wanted to justify any investment moves your mind is contemplating right now, you had no problem finding confirmations and explanations for almost everything at last week's Morningstar Investment Conference. Among the messages that might have sent your head spinning at the venerable investment forum, which has been bringing investment pros (and me too) to Chicago since the mid-1990s, were these chestnuts: "Buy only domestic companies." "Focus entirely on mega-caps." "Don't play around with your portfolio right now; stand pat." "Bond yields are...
Click the header above that says "CHUCK'S COLUMN" to see the entire column
Sorry!
There is nothing to show you...