Welcome to Money Life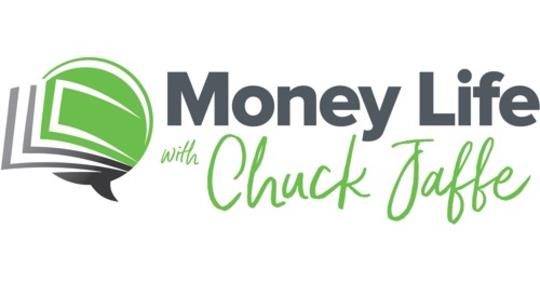 Money Life is a daily financial talk show focusing on
INVESTING, HANDLING,
MANAGING, PLANNING FOR
AND PROTECTING YOUR MONEY.
LIVE THE MONEY LIFE!
---
Tuesday, Oct 22, 2019

Ted Rossman

industry analyst, CreditCards.com

The Survey Said

Tuesday, Oct 22, 2019

Zach Jonson

senior portfolio manager, Stack Financial Management

Technical Difficulties

Tuesday, Oct 22, 2019

Eric Ross

chief investment strategist, Cascend Securities

Money Life Market Call
Monday, Oct 21, 2019

Rich Moroney

editor, Upside and Dow Theory Forecasts

Tickers Discussed: MSFT, GOOG, PFGC, SKYW; during "Hold It or Fold It:" CVX, MPC, HLX, DFS, OSK

Monday, Oct 21, 2019

Kyle Guske

investment analyst, New Constructs

Tickers Discussed: DADGX

Tuesday, Oct 15, 2019

Sylvia Jablonski

managing director, capital markets, Direxion Investments

Tickers Discussed: UBOT, LABU, CURE, NUGT, YEN, CWEB, CHOW
---
For a real Halloween treat, try 'cash or candy'
Thursday, Oct 03, 2019
I know one thing that kids like more than candy for Halloween. Cash. For the last three years, I have answered the cry of "Trick or treat?" with a very different question: "Cash or candy?" It's my effort to change the game on All Hallows Eve, to nurture the children not with nougat and caramel but with a small lesson about money and financial choice. I'm talking it up now for anyone who might want to follow my lead or come up with their own program to make Halloween something more than a gluttonous candy-fest. A number of listeners to "Money Life with Chuck Jaffe" developed personal variations of "Trade-or-treat?" and...
Click the header above that says "CHUCK'S COLUMN" to see the entire column
Sorry!
There is nothing to show you...